The social security attorneys and staff at Lemoine Law Firm have a reputation for helping thousands of people throughout the south get their social security disability benefits. In fact, most clients come to the firm on the recommendation of former clients, who praise the firm for their honesty, integrity, compassion and prompt service.
When you're working with the social security attorneys at Lemoine Law Firm, you will benefit from having a former United States Social Security Administration Judge, with experience on both sides of the bench, working on your case.
Peter J. Lemoine – Attorney, Former Social Security Judge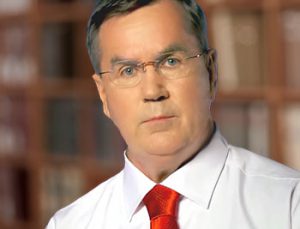 Prior to entering private practice as a social security disability attorney in 1997, Peter J. Lemoine served as a Social Security Administrative Judge for seven years. His practice is devoted entirely to social security disability law, and he has helped thousands secure social security disability benefits.
Lemoine has penned articles on social security law for the Louisiana Law Review and West's Social Security Reporting Service, and he has appeared as topic presenter at numerous seminars on social security law. He also served as an Adjunct Professor at Northwestern State University from 1995-97.
He completed undergraduate studies at Northwestern State University and attended Louisiana State University Law Center, from which he received his Juris Doctorate in 1979. He was admitted to the Louisiana State Bar the same year and has also been admitted to practice before U.S. District Court, Western and Middle Districts of Louisiana.
Lemoine has served as the Seminar Chair and currently serves on the Legal Services for Purposes of Disability Committee of the Louisiana State Bar Association, he is also a member of the Baton Rouge, Avoyelles Parish and American Bar Associations, as well as the National Organization of Social Security Claimants' Representatives.
A devoted husband, father, and grandfather, Mr. Lemoine is an active member of his church and a number of faith-based organizations;  as well as an avid equestrian, tennis player and vintage sports car enthusiast.
Peter J, Lemoine, Jr. – Attorney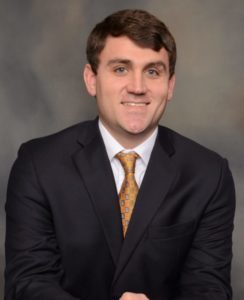 Received his Juris Doctor Degree in Law from Southern University Law Center in 2020. He became a licensed Attorney in 2021.
Prior to admission to the Louisiana State Bar, he served as a Judicial Law Clerk for the 12th Judicial Court of Louisiana.
He enjoys sports, hunting, and spending time with his family and his fiancé, Madison.
If you would like to speak to one of our Social Security attorneys, please call toll-free 888-468-3741, send a message; or chat online with a representative any time.